WELCOME TO OUR irish american sports bar
Whether you're interested in trying a new microbrew, or tasting a rare whiskey, we have great options that you can enjoy with family, or friends no matter what the occasion. As always the best sports and events will be playing. Never a cover charge!
Sports
Come in and watch all the sporting events that there are televised. Whether you are a Football, Hockey, Baseball, Soccer, or Basketball. All sports all the time, here at Trinity Pub Chicago. Pay Per View events such as UFC and more. All are here for your entertainment. Never a fee and never any cover charge. Enjoy your sports and take a break, we are your go to sports oasis.
Drink specials
Looking for drink specials? You're in the right place. While we're casual and friendly, we ramp up the finest selection of Micro Brews and Imports. Not to mention we boast the finest selections of hard to find whiskeys in the area. Tastings are regularly conducted to find the right drink for you.There is always a daily special at Trinity Pub Chicago.
sports Leagues
Did you know we sponsor a variety of sports leagues? Do you Golf, Bowl, Play Pool or Darts? We have a league for you. We have a second to none track record of hosting the top players in the Chicagoland area. From beginner to top-rated players we invite you to bring your competitive team to an establishment that appreciates your business.
CELEBRATIONS
Birthdays, anniversaries, retirements, and more are no problem for us. Come to celebrate, or schedule a private party, and let us know the occasion. We'll be happy to work with you to make your day special. Decorations, cake, wine, and other options are all available, so just let us know what would make your celebration better!
My birthday party was such a great experience! I can't thank you enough for paying attention to all the little things that really made it special for me. I'm looking forward to celebrating many more birthdays with you

Adam Barnes
The specialty drinks I had last week were excellent – and the wait staff are all so polite and knowledgeable. The hard to find liquor selection was just perfect, and I really felt like I was welcome and at home. Most bars don't put that much focus on giving customers what they really want. I'll be back again.

Jennifer Cook
I want to personally thank your server, Mari Ellen, for the great job she did on Tuesday. It was so busy in there, but she kept her cool and even made time to check on us twice, just to see if we needed anything. Drinks were great, and the place was very clean. I'll definitely drink there again!

Christina Ward
WE CARE ABOUT YOUR EXPERIENCE!
Let us know what we can do to accommodate your needs. We're happy to help in any way we can, to make sure you have a great experience here with us.
Mari ellen
"Morale" manager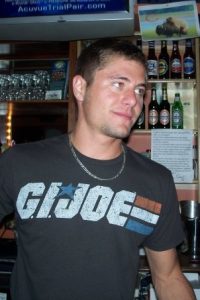 Miguel
"sports & event" manager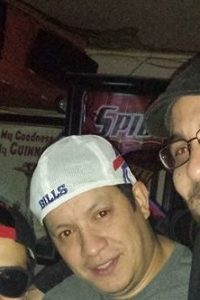 Bob
"happiness" Manager